Regular price
Sale price
$92.00 USD
Unit price
per
Sale
Sold out
Spiritual healing animation: Return to Eden – Tears of Mu
Organic Cotton T-Shirt

The T-Shirt is an image art of the scene where Abram thinks in the moonlight...
"Those who have awakened to the oneness of all things try to end the ego and wish to end the I, the part. And return to being a part of God. Those who have not yet awakened Compared to each other, divided into separate selves They want to improve and expand their own selves, which do not exist They fight and fall into strife. Living from fear to the pain of killing each other Tears of Mu It's a story of truly beautiful leaders (Buddhas) who cried over the people... Healing animation was created to turn the world into love "
Earth and human-friendly T-shirt made from 100% organic cotton.It is environmentally friendly and very comfortable, making it one of your favorite items.
Delivery time 20days
Share
View full details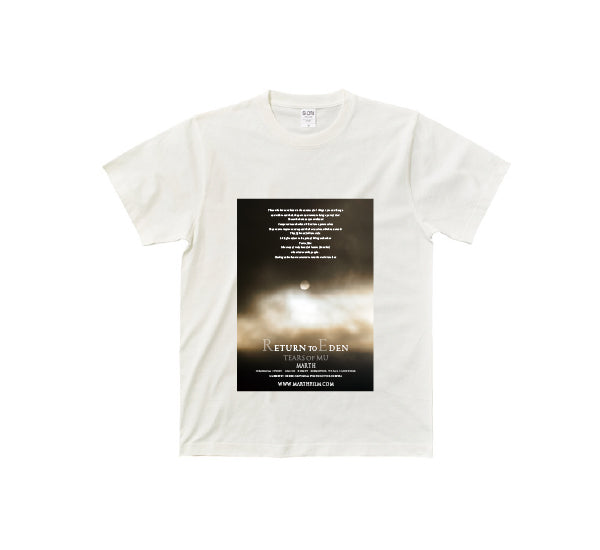 HEALING ANIMATION
A Letter From Isaiah -Will of Isaiah
Open to the public in 2022
The story of a people who fled and migrated more than 10,000 kilometers to create a harmonious nation amidst the conflicts of the Middle East 2,680 years ago shows the seemingly lost integrity of humanity colored by beauty...
In the context of the surprising, seemingly willful note written there, we catch a glimpse of what real human love is...
It contains a message and the thoughts and feelings of Isaiah Nagyid to his descendants and the thoughts of the ancient Hebrews that are important for their survival.
Official